Our Menu
Breakfast
We are open for Breakfast from 7 am to 10 am daily!
Specialties
Snacks & Sides
a la Carta
Dinners
Children's Dishes
Extras
Desserts
Drinks
Specials & Deals
Taco Tuesday Special
All hard shell tacos (meat or bean) are 99 cents each!
All Day – Every Tuesday – No Limit!!
daily Specials
If it's not on special when you come in, just ask and we'd be happy to make it for you.
Coupons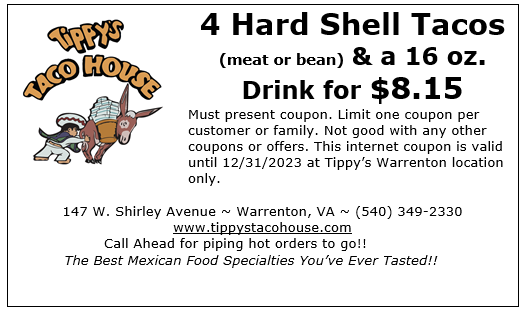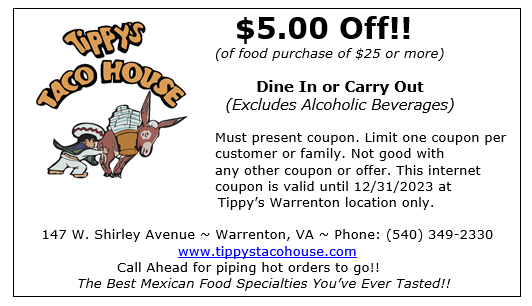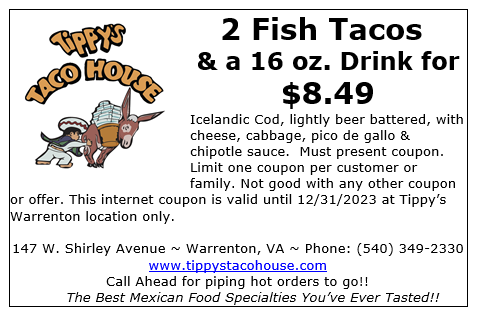 LET TIPPY'S TACO HOUSE CATER YOUR NEXT FIESTA!
Let Tippy's Taco House Cater Your next Fiesta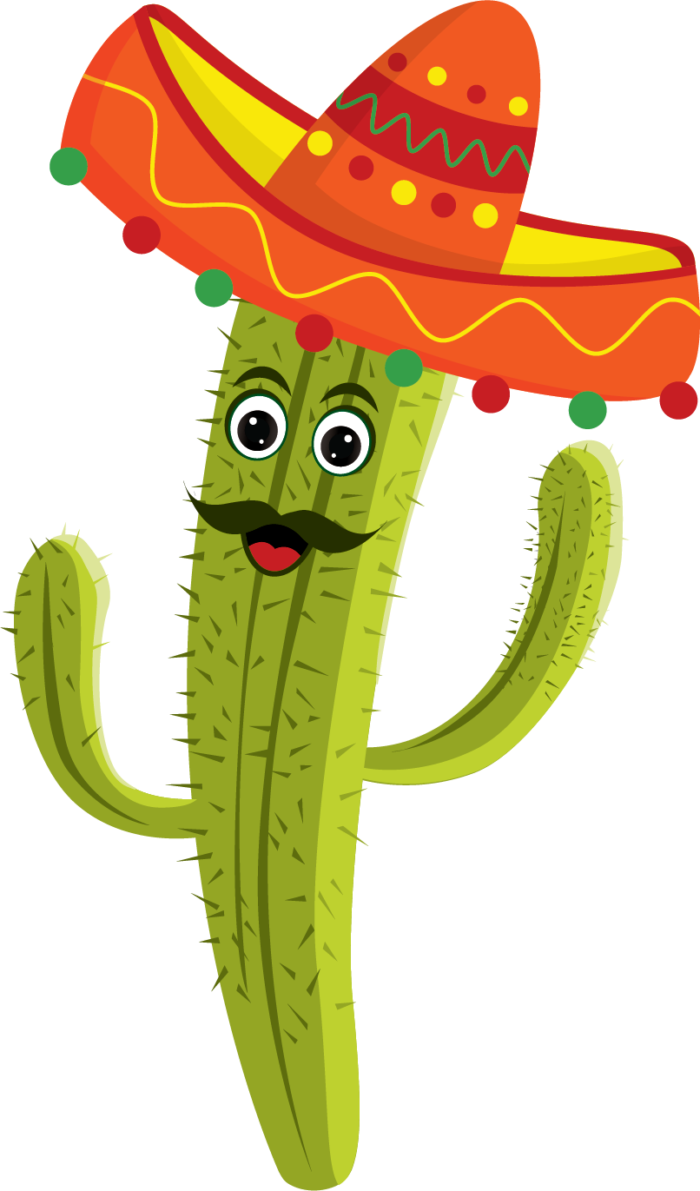 Mon
Tues
Wed
Thurs
Fri
Sat
Sun
7 am – 9 pm
7 am – 9 pm
7 am – 9 pm
7 am – 9 pm
7 am – 10 pm
7 am – 9 pm
7 am – 9 pm
Tippy's Taco House
147 W Shirley Ave.
Warrenton, VA 20186